THE TRIAD'S FORESTRY MULCHING EXPERTS
Cleaner and Faster Land Management Services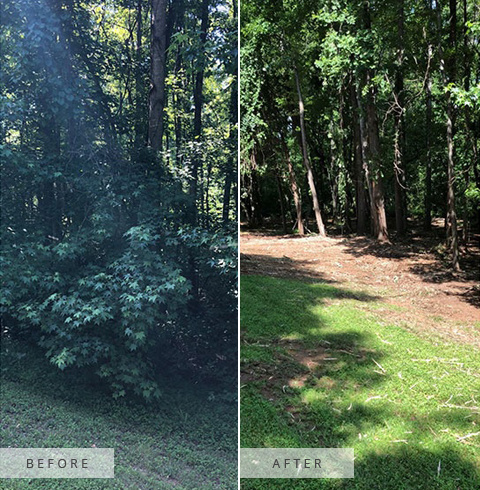 When it comes to land clearing, few companies can rival the workmanship that Wolfe Forestry Mulching, LLC offers. Our clearing and mulching methods are equally effective and innovative. Whether the land area we need to work on is big or small, you can count on us to deliver excellent results.
The core services we perform include forest clearing, trail cutting, and underbrush mulching. We also offer bush and brush hogging, both of which are ideal for overgrown fields.
Our clearing and mulching experts are arguably the best the industry has to offer. We have many years of experience in this line of work, and we have confidence in the knowledge and skills that we bring to the table.
Over the years, we have gained the trust of our clients and established a reputation as a dependable land clearing company in the area. We serve a wide variety of clients in the Piedmont Triad, such as land developers, landowners, campground managers, hunters, as well as gas and electric companies.
Are you planning to construct a facility in the woods? Would you like to build a campsite? No matter what your goals are, we will be there to take care of all your land clearing and mulching requirements in an exceptional manner. Don't entrust your project to just any contractor. Go with a proven name by contacting Wolfe Forestry Mulching, LLC today.
Learn More About Forestry Mulching
For inclusive forestry mulching services, count on Wolfe Forestry Mulching, LLC. Our advanced mulching and traditional clearing methods are known for their quality. Continue browsing through this website to gain a better understanding of who we are and how we can serve you. Should you have questions, simply give us a call or send us a message.

Benefits of Underbrush Mulching